Our Customized Interior Designing and Decoration Solutions will help you to turn your dream into reality. Designing the best and mind blowing Interior for your living space or to your home, apartment or villa will always make you happy. Tranquility is the best solution for all our tension and hurdles. Our Interior Designing solutions will help you to bring back your happiness and tranquility with our customized and smily services. we will assure you that will make you to enjoy your new home.
BOOK FREE ONLINE CONSULTATION
We focus on delivering quality Exterior Designing services to our clients. Interiors will be designed during the architecture planning phase itself to avoid any sort of complications after construction. Throughout the project, complete technical support will be provided by our experts. Once you approve we will convert your dream Interior Design into Exterior Decoration and if needed Interior decoration and Landscaping
Our interior designing experts transform structures into homes and hence we believe our clients get to welcome the most unique interior Designers' ideas to their homes complying with their requirements, tastes and budget. Client handling is one of the most important features of our Interior designing process and we make sure the developed Interior designing are practically viable as well. This service includes custom made furniture design, office design and remodeling. We also execute the project if required. we are also ready with Bedroom Interior, Kitchen interior, Living room interior and Bathroom interior designs.
LANDSCAPING Desiging and Decoration
Designing functional and aesthetically pleasing outdoor space is one of the primary responsibilities of SUNTEW. We provide service to both residential and business customers. Our experts can help your businesses to boost with an eye-appealing outdoor space for customers.
Shaping the Customers Dream into a Happy Living Home for over.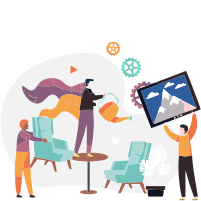 End to End Interior Designers
Stress free and completely coordinated turnkey solutions for home and commercial areas.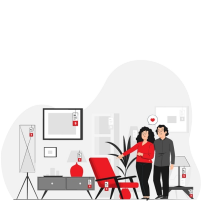 Customised modular Kitchens
Our designers will help you pick Kitchens from the existing design or fine-tune the Kitchens as per requirement.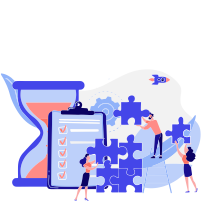 Flexible project solutions
We offer 'design-only' or 'furniture design' solutions, where we work with your contractors & materials and oversee execution, for suitable projects.
Our team consists of top experienced experts in the commercial as well as residential field of design.
Initial Visit & understanding Project
Collect floor plan & develop Design Layout
2D & 3D Drawings
Material Selection & Product Specification
Signing Agreement and handling the work
Fine tune, finish touch Execution and Installation