At Suntew home decor we are always willing to lend a friendly ear. Please feel free to contact us for further details about what we can do for you and your home interior design. For us, customer satisfaction is paramount. We make certain that our customers receive only the best of our services. 
We would love to meet you or hear from you. You can visit our onsite office at the address provided below. You can also call us or email us. We are prompt in our response and look forward to a long and fruitful relationship with you. 
BOOK FREE ONLINE CONSULTATION
OneCity Business Solutions,  Mothisham Emporium Building, Above Nilgiris, Kankanady, Mangalore, Karnataka 575002
Bangalore Branch, 1st floor, Parvathamma Complex, 6th main, LIG 1st Stage, KHB Colony, Basaveshwara Nagar, Bangalore-560079
We are available for discussions and deliberations throughout the day. We understand that nothing can be achieved without the collaboration and collusion of minds. We like to meet our clients to understand their wants and requirements. Experience has taught our team of experts to gauge the choices and preferences of our customers so that we can fulfill their dream projects in home interior designs.
We are regarded as one of the top interior designers in Mangalore. The endorsements from our clients stand testament to this fact. Our style of working and our pleasing attitude have attracted customers over the years.
We believe that our customers should always know where their valuable money is being invested. Clients must be aware of the Interior designer costs in Mangalore. That is why, we at Suntew, believe in transparency in our services. We work on a 6-step module that enables our customers to approach us at every stage of the project.
Client discussions to understand project details and customer preferences
Chalk out floor plans and create a design layout
Submit 2D and 3D drawings to customers for approvals and changes
Material selection and product specifications
Obtain written approvals from the client
Initiate project work
Execution and installation
Shaping the Customers Dream into a Happy Living Home for over.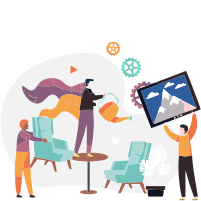 End to End Interior Designers
Stress free and completely coordinated turnkey solutions for home and commercial areas.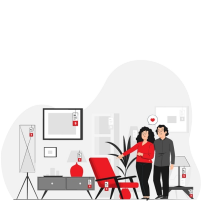 Customised modular Kitchens
Our designers will help you pick Kitchens from the existing design or fine-tune the Kitchens as per requirement.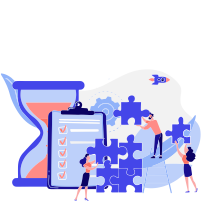 Flexible project solutions
We offer 'design-only' or 'furniture design' solutions, where we work with your contractors & materials and oversee execution, for suitable projects.
Our team consists of top experienced experts in the commercial as well as residential field of design.
Armed with years of experience, we offer the most sustainable solutions for your home. Our team of well-experienced designers are creative thinkers and offer unique architectural designs for your space.
We are known for our friendly demeanor and approachable attitude. We are always available for onsite visits and consultations. Interior designs for homes are made easy only through Suntew interiors and kitchens.