What is a balcony?
The balcony is an external extension of an apartment of a building, enclosed up to a height of about three feet by a solid screen, or by railings. You are at the right place because we are here to guide you about balcony decoration ideas that are low maintenance and long-lasting.
Love the idea of balconies but are too lazy to look after them? 
You are at the right place because we are here to guide you about balcony decoration ideas that are low maintenance and long-lasting. There are few very important things that we should keep in mind while revamping our balconies. For example, one must invest in good quality furniture so that it lasts longer and can be handled during different Indian weather conditions.
What is low maintenance?
A low-maintenance design is a theme that is easy to clean, survives in all weathers, does not require special attention, and lasts long.
Firstly, you will have to identify the Type of your Balcony.
Open balcony :
Open balconies are open to the surroundings and hence are affected by the weather. These spaces need to be designed carefully as they collect more dust and require maintenance. The furniture used in these spaces has to be weatherproof.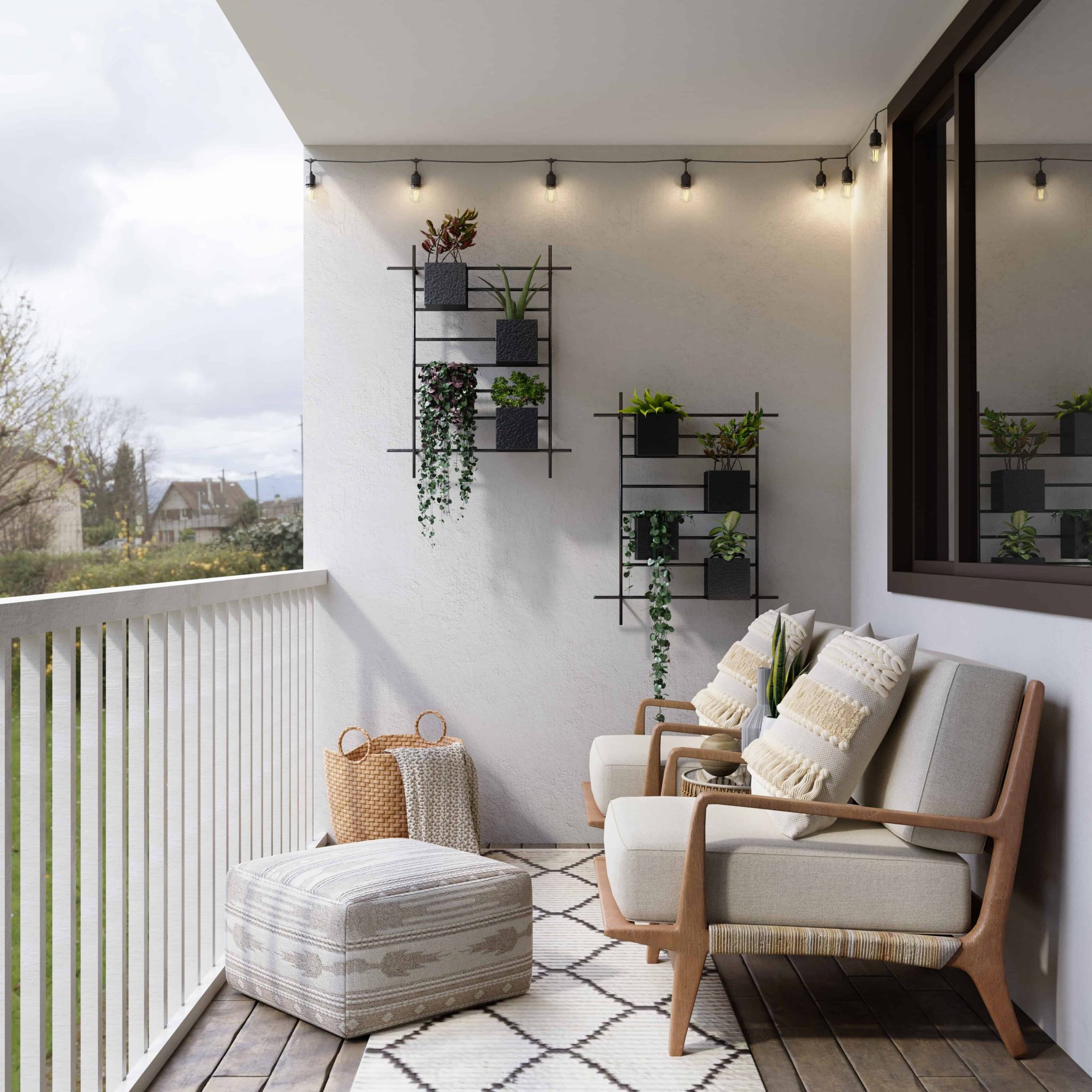 Closed balcony :
Unlike open balconies, closed ones are low on ventilation and sunlight. Closed balconies are easier to maintain and can be considered private spaces.
Tips to set up balcony decoration in India on lower maintenance
Minimalistic Balconies
This works best when you have a small balcony space. Go for a minimalist look by adding an outdoor table and waterproof chairs. You may also spice the space up with hanging plants.
Use textures
To create a perfect blend of quirky, stylish, and soothing elements one can throw in colorful furniture and textured elements like rugs and planters. Adding different textured fabrics to the furniture or pillows can develop a cozy vibe.
Bring in the Jungle effect
Plants send in a feeling of tranquility and hence choosing them for decor would be the best trick one can use. You can plant the plants in fancy pots. Using full-height mirrors or decorative lights can also further enhance the idea!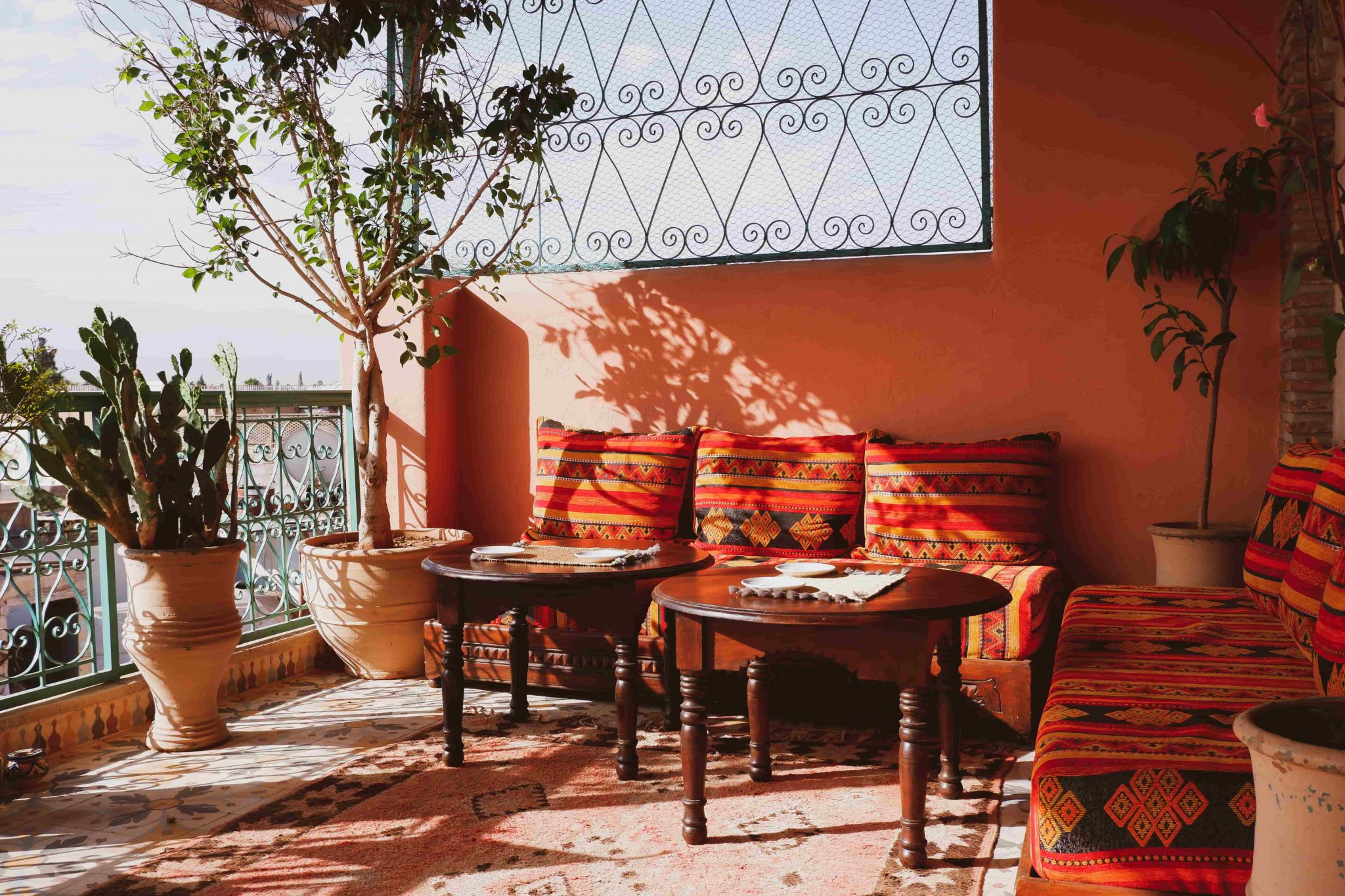 Stare into space
What could be better than embracing hot summers or a rainy day while you lay on your couch on the balcony daydreaming!
Choose easy – maintenance flooring.
We recommend you opt for low-maintenance floorings like porcelain tiles or artificial grass. A tiled flooring can be kept clean by simply mopping or wiping the floor. One can use planter plates to avoid stains from watering the plants. 
Durable flooring choices also include concrete for a green-friendly option and brick flooring for a slip-resistant option. 
We hope these hacks for both open and closed balconies are useful for you. If you want to renovate your house or office or even a part of your space, then leave it to the expert designers of SUNTEW. 
You can book a free online consultation with our best design experts for personalized guidance!
Also Check: