Summary:
Meaning of Interior Designers
Things interior designers may do
Types of Interior design
Conclusion
We all agree that our home is our soul's refuge. Everybody wants to live in the perfect home. A dreamlike home that is modest yet meets all of our needs! The perfect house doesn't exist. Simply put, your home should reflect your genuine personality and make you fall in love with every inch of it.
We are Suntew interior designers in Mangalore, an avant-garde studio specialising in interior design and interior decorating, and we are interior decorators and interior designers in Mangalore. Founded 18 years ago, Suntew- Interior Designers & Interior Decorators is a group company of OneCity Technologies Pvt Ltd. OneCity is a B2B service and digital marketing company for companies in and around the states of Kerala, Karnataka, the United Arab Emirates, Saudi Arabia, Qatar, and Oman.
Suntew, a skilled interior decorator in Mangalore, has the ability to transform any space into a joyful place where people may laugh and smile. We have collected the most cutting-edge techniques throughout the years to evaluate our clients' personalities and design interior spaces that are appropriate for family settings.
Every living area in your house is included in the interior design of your home, and each one has a certain function. Suntew makes unique areas in each nook and cranny of your house. We are known as one of the best interior designers in Mangalore, providing high-quality interior designs for residences.
Interior designers who merely touch the surfaces of a room with decorations and furniture or simply someone who is knowledgeable in the technical facets of kitchen and bathroom design may be how interior designers are more commonly thought of. Yes, we can accomplish all of those things, but an interior design for a home can contribute to your project in so many other ways!
Things Interior designers may do for you that you may not have known:
You can save time and money by hiring an interior designer.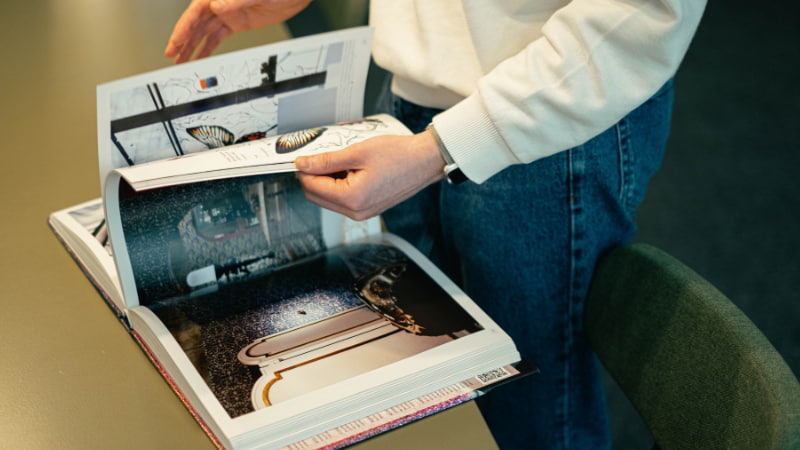 Contrary to popular belief, hiring interior designers can really help you save time and money by guiding you down the best path for your project and assist you in doing the interior design for home correctly the first time.
The following interior design for home services can help you steer clear of expensive errors and ultimately raise the value of your house or place of business. Home Designers may pay close attention to things you might not even be aware of, assist in developing a sound and effective plan for finishing your customised project, and safeguard your investment after it is finished!
A Designer of Interiors Directs the Decision-Making Process
Through a clearly defined vision of your project, interior designers in Mangalore will assist you in navigating the numerous options. The majority of home designers conduct a thorough needs analysis at the project's outset. To give you workable interior design for home options, they compare the information you supply to your space, your wish list, and your budget.
This interior designer's vision can assist you in developing a clear plan of action to move forward, lowering the stress associated with a building or remodelling project, if you've tried DIY but are tired of the dizzying variety of options or are unsure of where to begin.
You can decide more rapidly if you have a home designer on your team. No need to become bogged down in "analytical paralysis" or exhaustively examine all available options (because we do that for you). Interior designers can give you a curated and customized list of possibilities to pick from based on all of our knowledge and research, and we can also assist you in selecting the ideal option for your project. Stop attempting to solve problems with a generalised square peg solution that doesn't fit a round hole.
Professional Advice Is Given by an Interior Designer
A competent home designer offers advice, not personal convictions. Anybody is free to express their views, and most people will. And frequently, those ideas are voiced without taking into account the full scope of a project.
It should be a friendly and welcoming experience to work with a home designer, but it's not the same as getting do-it-yourself house advice from Pinterest or a friend over coffee. Suntew, interior designers in Mangalore provide expert advice, not based on personal preference but rather on training, experience, and industry understanding.
Also check:
How house interior designer can make your home true heaven, room by room?
Kitchen Interior Design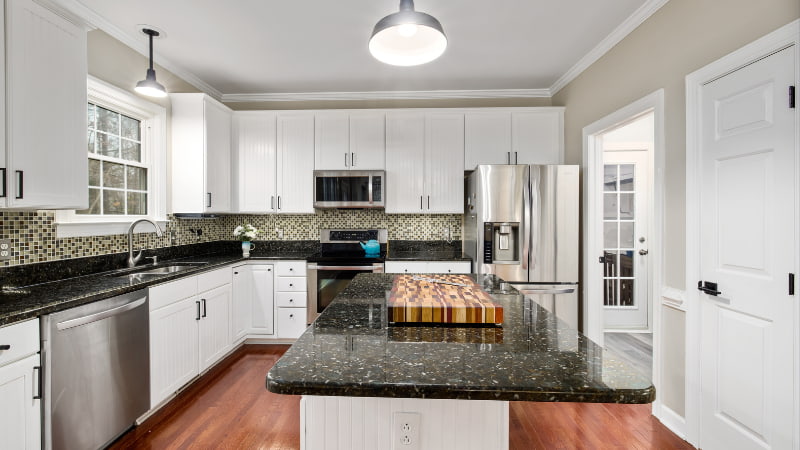 The majority of family members frequent and use the kitchen, which is the main domestic area in the house. It serves as a room that frequently houses an eating area, a utility room, a gathering spot for the family, and a place for visitors to gather. The kitchen must be flexible in function and illumination to fulfill the multiple functions it must play, which can only be done with careful and exact planning.
The way in which a kitchen is accessed and utilized will be influenced by its layout and design, and it is crucial to integrate functional requirements to make a workspace that is comfortable to use. Here we examine kitchen interior design in more detail as well as some of the most useful applications for the room.
Everybody can find a kitchen design that they enjoy, whether it be something more custom like the "deVOL" kitchens feature, something more accessible, something special, an eclectic mix, or something more do-it-yourself.
However, since a new kitchen interior design requires a significant time and financial commitment, you want to ensure that the kitchen interior design you choose will be both practical and aesthetically acceptable. Do your homework in advance, but don't let that stop you from being inventive with your kitchen interior design.
Everyone finds it appealing and is interested in applying various interior design techniques to transform their home's kitchen into a modular kitchen. Modular Kitchen Design entails using modern touches to create a small space. Modular Kitchen Interior Designers in Mangalore employ varied sizes, designs for drawers, cabinets, and shelves, and appropriate colour schemes while creating kitchens. These furniture designs are available in a wide range of colours and styles. Designers then placed these in accordance with the layout and functionality of kitchens.
The majority of people today desire to purchase homes and pre-furnished apartments often contain beautiful living room furnishings as well as modular kitchen design. Therefore, when selling your property, giving a little kitchen design will help you sell it for more money than you would otherwise.
Everything that we need and want is easily accessible in a beautiful modular kitchen design. We spend a lot of time in the kitchen preparing food to consume during the day. The creation of a well-structured space is crucial for making cooking a simple, easy, and enjoyable experience.
Before designing the interior of your kitchen, consult a professional home designer about the best Kitchen interior design that will work for your kitchen space to make it perfect, the types of storage options you can add, and the types of lighting that will work well and create a welcoming, lovely atmosphere in the kitchen.
The primary goal of kitchen interior design is to optimise the usability of the space for the user by effectively utilising and managing the available space in the intervening environment. Enhancing their quality of life with some Interior design for home and décor ideas, it's a way to inject some freshness and creativity into the everyday routines of those who spend more time in the kitchen area.
Functional kitchen cabinets layout enables you to locate all of your important products within easy reach. Additionally, you shouldn't put yourself in awkward postures when cooking in order to find the necessary components.
What if your modern kitchen plan isn't ideal for you right now? You must comprehend the criteria for each type of kitchen cabinet and create an interior that fits your family's lifestyle and takes into account any special needs.
Let's look at the various kitchen cabinets to see what would work best in your house.
In the kitchen, the combination of plywood shelving and laminate finishes is undeniably timeless. This combo is not only durable and waterproof but also easy on the wallet. Furthermore, homeowners can choose from a variety of colours and finishes because of laminate's availability.
If you cook frequently, you'll need a large kitchen with plenty of storage. Separate cooking zones will enable you to make greater use of a large, roomy kitchen. For maximum space use and minimal countertop clutter, we'd advise installing wall and base cabinets.
A pull-out pantry unit with numerous cabinets for storing jars and bins is another option. These gadgets are also child-safe because they are too hefty for children to open by themselves. Such units are specifically recommended by Livspace designers if you wish to maintain your kitchen well-stocked with groceries.
You'll need both an induction hob and a cooker hob in a kitchen that is intended for everyday cooking. A stovetop or other appliance is another option. If you choose built-in appliances, you might desire a bespoke kitchen interior design that maximises the area around the appliance. If your kitchen is roomy, you can choose to add more counter space, but don't forget to build an island as well.
As a result of our experience creating small kitchens, we have seen that consumers favour minimalist designs. Both Scandinavian and minimalist kitchen cabinets designs are in high demand due to their lack of clutter and increased performance. The most likely explanation for this is that they are both incredibly effective and aesthetically pleasing, with neutral colour schemes and straightforward yet stylish designs.
Browse through our extensive collection of modular kitchen designs from Mangalore, along with a variety of kitchen tile designs and work from other local interior designers. Regardless of size or orientation, we provide for all kitchen needs. We create amazing areas in your kitchen, from little kitchen designs to open kitchen designs.
Bedroom Interior Design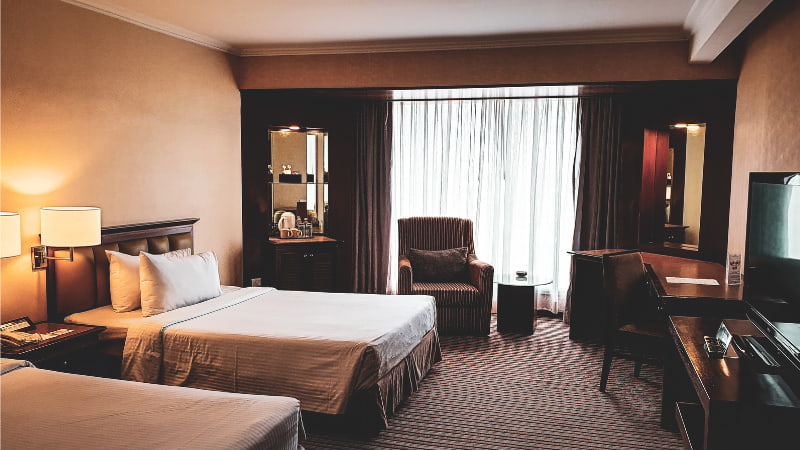 A place for rest, comfort, and renewal is the bedroom. As a result, it is essential to correctly design and furnish your bedroom. One of the most important parts of a house is the bedroom since it gives us the joy of peace and quiet. Before you begin decorating your home, there are a few important considerations to keep in mind, like the appropriate wall colour scheme, furniture, type of decor items, and furnishings.
At home, a bedroom serves as our own retreat. We can use them to get away from the daily commotion of life. Additionally, it's where we spend the majority of our time. Those hours still matter even when we are sleeping. Because of this, it's critical that the bedroom interior design expresses your own individuality.
Considering the different bedroom interior design elements and characteristics needed to master this craft, choosing the ideal master bedroom interior design might be challenging. It's a good idea to start by considering the interior design styles you enjoy in order to keep things simple.
Do you like the modern look? Rustic? contemporary or businesslike? You might also think about the master bedroom's colour scheme, furnishings, and artwork. Don't forget to take the layout into account! Remember that with a little ingenuity, you can find a master bedroom interior design that makes the best use of all the open areas.
The process of creating a master bedroom could seem a little intimidating at first since there are so many things to take into account. Giving your bedroom the ideal makeover when it's time to remodel it can be a little challenging. If your personal style is not represented in your list of bedroom décor suggestions, it is pointless to have one.
Even though designing a stylish sanctuary can be challenging, we are here to make the process as simple as possible. Here are a few decoration suggestions for bedrooms to inspire you to start building the luxurious bedroom of your dreams.
How do you design a bedroom?
Your personal style should be evident in your bedroom. Your design efforts shouldn't be focused solely on the newest bedroom design trends. Before making any other decisions, think about the bed's size, interior, and construction. Keep in mind that while style is vital when selecting a frame, comfort is more crucial when selecting a mattress. A view is also a pleasant thing to wake up to, so choose bedroom interior design concepts that highlight the panorama.
How should a bedroom be arranged?
The placement of the bed and other bigger bedroom furniture, such as chests, tables, chairs, drawers, nightstands, and almirahs, affects the interior design of your bedroom. Choose a sleeping location away from doors and windows. Your sleep will be disturbed by even the tiniest crack that allows light into your bedroom. To finish the bedroom interior design, arrange the other components in order of convenience of use. Remember to leave adequate space around the bed for strolling and opening cabinets and drawers.
How should a master bedroom be set up?
The appropriate bedroom colour schemes will help your sleep because colours elevate moods. Green and blue colour palettes make beautiful alternatives for bedroom décor. While blue is well-known for its calming effects in bedrooms, green is well-known for its healing qualities. White walls in your bedroom will highlight the room's colourful design items more. If your master bedroom is big, try to give it a cosier feel by utilising dark colours.
When it comes to master bedroom décor ideas, the possibilities are boundless. Start with the more durable objects first, such wall art. Consider adding a feature wall in the bedroom with bright colours or a wall decal or wallpaper. Additionally, for a subtle look, you can add colour to your bedding and accessories like wall hangings, carpets, pillows, and lampshades, or you can go monochromatic for a daring design. By incorporating smokey blues, white linens, and drapes with a hint of light grey, you may create a dreamlike atmosphere in your master bedroom.
How should a small bedroom be set up?
If your bedroom is cluttered, it might be challenging to create a cosy interior. Invest in a bedroom interior design with a high bed with plenty of space for boxes and under-bed rolling spaces, wall-mounted cabinets, and fitted wardrobes for the greatest bedroom storage alternatives. To provide the impression of more space, choose neutral or pale, uncomplicated colour palettes for your bedroom. With bedding linens that have patterns and textures, you may enhance the aesthetic of the room. Treat yourself to high-quality textiles and cosy up in opulent bed linens.
The Importance of Bedroom Interior Design
You have a good place to sleep when your bedroom is attractively designed. We both spend our free time on the weekends and our nights in the bedroom. Making your bedroom a tranquil retreat is possible with the aid of our bedroom interior design ideas.
The ideal bedroom interior design provides a space to unwind after a long day at work. The bedroom interior design should assist in recharging your body's energy reserves and revitalising your senses.
With wonderful bedroom interior design ideas, you can unwind at home and lower your stress levels. Your bedroom should feel like your own personal area because it is one of your main gathering places at home. To do this, incorporate an appealing bedroom interior design. Even the smallest bedroom area can be made to look beautiful with the help of our ideas.
Speak with Suntew interior designers in Mangalore for trendy bedroom decor ideas. We can offer the best interior design and execute them with great elegance because of their skill and experience in the interior design industry. A group of home designers can assist in creating your ideal bedroom because home interior design is similar to art.
If you're remodelling your master bedroom or creating a brand-new kids' room, contact Suntew interior design for home to find a tonne of bedroom interior design inspiration. For the most recent and cutting-edge bedroom design trends, look through our lovely bedroom decor ideas. To find out what kind of design ideas we  have for your home, get in touch with the expert who created the best bedroom design that served as an inspiration to you. Discover why Suntew is the ideal tool for home design and renovation by perusing the stunning bedroom images collection.
Suntew is cognizant of the significance of bedroom interior designs. We design bedrooms that enhance your ability to fall asleep. We build the ideal atmosphere for you, whether you prefer basic bedroom layouts or more regal bedroom styles. Our master bedroom ideas and compact bedroom layouts are appealing and modern.
To create the ideal environment, we employ the greatest bedroom furniture together with warm and enticing colours for the room's interior design. The luxurious bedroom decor designs in our collection are ideal for a regal appearance. Additionally, you can anticipate designing your individual bedroom interior just with Suntew interior designers, the top home interior designer in Mangalore.
Living room interior design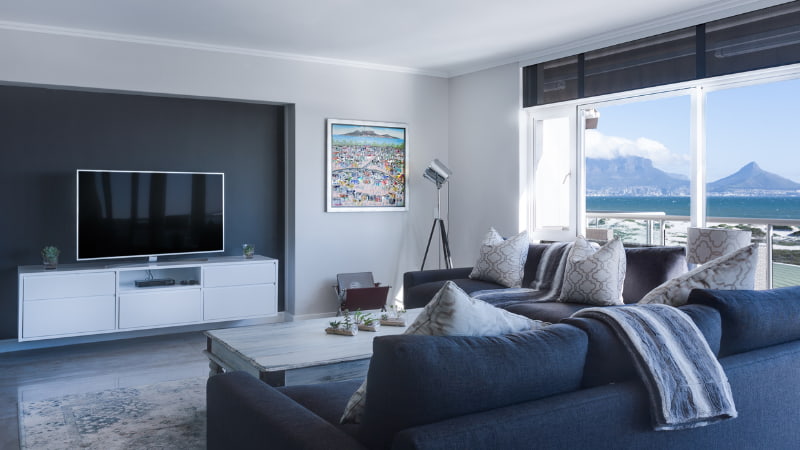 Have you ever pondered why a place would be referred to as a "living room"? It most likely has to do with the fact that this is the area of our house where we 'live' the most. The living room is the most essential communal space in any home, so it makes sense that it consumes a large portion of your interior design budget.
Additionally, there are several interior design for living room; they are not all the same in terms of form, size, style, or even shape. You must arrange your living room in a way that complements your family's lifestyle and the design of your house, taking into account all of these variations.
It's crucial to understand interior design for living room. After all, the living room serves as the actual or metaphorical focal point of our homes. These rooms are used daily by every member of the family, yet we also welcome guests and family members.
Living rooms require deliberate and knowledgeable design despite not having the same design requirements as kitchens due to its dual function as family and entertaining spaces and the amount of time we spend there. To produce comfort, intimacy, welcome, practicality, and durability, interior design for living room ideas must take into account layout, furniture, flooring, and decorating.
Your personal preferences should be reflected in the colour scheme you choose for your living room, but you should also consider the advantages offered by various interior designers' paint ideas and schemes. Very light colours offer the benefit of increasing light by reflecting it rather than absorbing it, as well as expanding the perception of space in a confined space. Walls will look farther distant since the spectator may see them moving away from it.
Don't undervalue the influence of dark paint colours, though. Ideal if you're looking for cosy living room ideas because they may make a room feel more intimate and are now in style.
The walls play a significant role in any living room design plan and greatly affect the space's look. In addition to painting them, you could try utilising wallpaper in the entire room, on one wall, or in a small space like an alcove.
Ideas for living room wallpaper are a simple way to give a space personality, which may be especially useful in areas that lack architectural elements.
Keep in mind that wallpaper could introduce texture in addition to pattern, adding another dimension to the design of the space. This can be very helpful when layering a monochromatic design.
Flooring in a living room can be a subtle element or a focal point. Solid wood flooring is a popular option because it ages well and can withstand the foot activity of a busy living room. It can be refinished and sanded if necessary.
Starting your living room furniture with the sofa is a good choice because it's likely to be the main focal point of the space. Remember that it must have enough seating, enough space for circulation, and feel appropriate for the space and its features.
It's critical to plan enough storage for a living space. Many items, such as cabinets, armouries, workstations, console tables, or bigger console cabinets and dressers, not only offer storage space but also look good on their own.
Your attitude should be reflected in the sitting room or living room interior design. Therefore, a living room must be the setting for wonderful memories to be made. The top living room interior design ideas are available at Suntew.
In order to generate ideas for living room interior designs, we adhere to a tailored customer guide. If your living room is your home's focal point, we will design it as such. We design the most distinctive living room interiors, including interior work for the home, wall decor, and furniture.
Suntew, one of Mangalore's top interior designers, is renowned for using environmentally friendly practices in all of his projects. All of our decorative ideas are made from strong, environmentally friendly materials.
To satisfy every customer, Suntew interior designers in Mangalore address their concerns and pain spots and offer satisfactory answers. We are a group of professionals who love to be creative since it keeps us sane. Our professionals hold that each beautiful homeowner's life and living style are reflected in their interior design and décor. Suntew- Interior decorators and interior design in Mangalore will assist you in preserving the special moments all throughout your life.
Also check: